AZJ is a professional supplier of steel club.
We can offer various kinds of steel clubs to meet customer different requirements.
Our products are great choices for e-commerce, and we are experienced on this.

The Steel Power Clubbells are a new design of an ancient martial art training weaponry. As history states, the clubs "or meels" originated when many Persians traveled to India due to the Mongolian invasions around the 13th century. The Persians adapted off the Indian forms of clubs and developed the larger sized Meels we now know as Persian Meels.
| | |
| --- | --- |
| commodity | club |
| material | steel |
| feature | smooth surface, durable and convenient to carry |
| specifications | 2kg 4kg 6kg 8kg 10kg 12kg...20kg |
| color | black silver... |
| surface finish | spray painted, e-coating |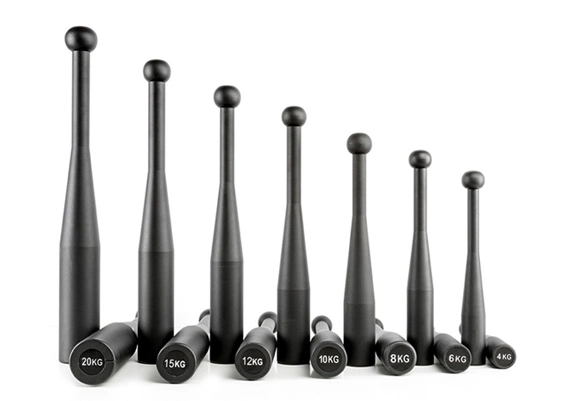 Steel Clubs are easily used to train all aspects of fitness, including strength, conditioning, and balance. They are also an excellent addition to more traditional methodologies like barbell training, allowing you to enhance your functional capabilities through full body exercises for overall athletic performance and well being.

Machined steel with a high quality powder coated chip resistant matte finish. Highly dense metal extremely resistant to scratches, rust and denting.

The powder coated matte finish is very chip-resistant, and offers the right balance of glide and traction for gripping clubs deep into work sets.

Each piece is a unique piece of art and steel clubs are the most economically viable, impeccable quality heavy clubs on the market today!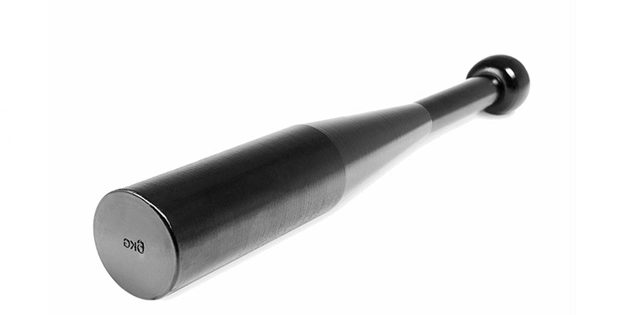 Features:
Steel Clubbell is a kind of training equipment that imitates the shape of baseball bat. Its uneven weight distribution structure and use characteristics determine that it is a functional training equipment that can mobilize multiple joints to carry out systemic multi-plane and multi-dimensional movement.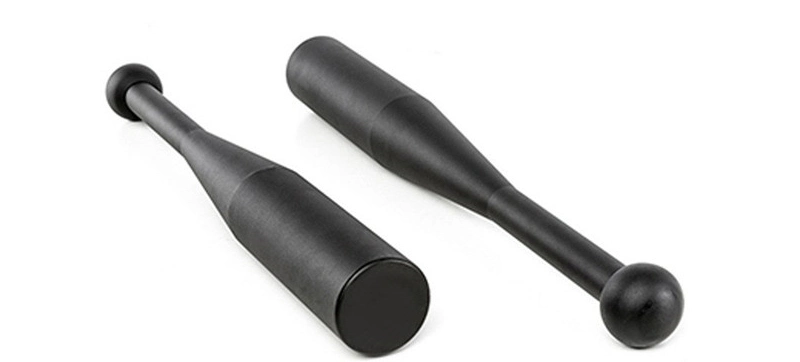 Advantage:
Thick grip to build grip strength and power in the wrist
Thin diameter on the ends for fluid behind the neck/overhead swings
Great weight distribution.
Smooth texture for easy grip.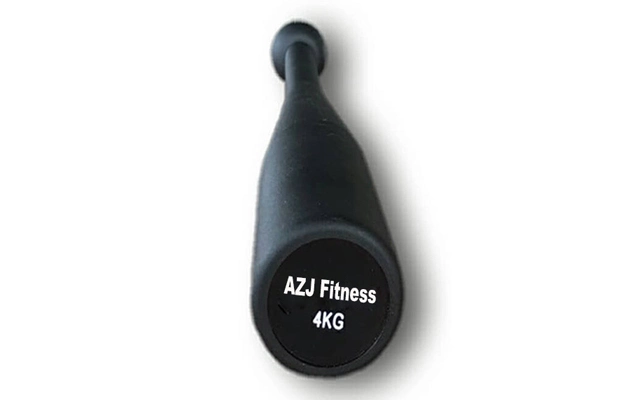 Recommend Products (in stock or delivery timely)
Club & Mace & Hammer & Thor Hammer, Barbell, Dumbbell


About AZJ
Rizhao AZJ Industrial & Trading Co., Ltd. is a trading company of AZJ (China) Fitness Group. AZJ group specializes in designing, manufacturing and trading variety of fitness training equipments for competition, gym and home use. After years of development, AZJ has its own brand and also accept OEM and ODM business.
Kettle bells, dumbbells, barbells, weight plates, clubbells, macebells, gym hammers are the featured products of AZJ.

Contact Us
Send message to us, then we will quote and send details for your reference.
Welcome to contact us.